An innovative gel floor mat made to comfort your sole.
Price: € 299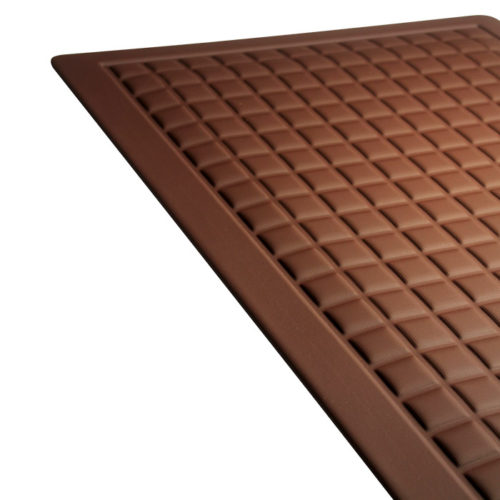 Our feet are our foundation: they get us going, help us reach new heights, and keep us grounded. From the moment we step out of the bath to get ready for the day, powering behind the desk, sharing meals with family, and tooling in the garage—even when we are stopped in one place, we are still busy achieving something. 
And while you are up taking action, the Technogel Living Standing Mate gel floor mat is there to help make life better on your feet. Enjoy the benefits of standing with the added bonus of cool, comfortable support that provides ergonomic relief for the feet, legs and back. Choose from a range of colors that will complement any setting, so you can really stand out.
Available Colors
Golden Yellow, Black, Walnut Brown, Slate Gray
Superior pressure relief of patented non-toxic Technogel®

Beveled Edge

Non-slip base


Proven durable and easy-to-clean material

Made in Italy

3 year warranty 
Beschikbare maten
36 x 20 inch
Beschikbare kleuren
Goudgeel
Zwart
Walnootbruin
Leigrijs
Limoen – binnenkort beschikbaar