Wake up inspired on the first and only brand of gel mattresses with a thick layer of body conforming Technogel®.
Available in 3 supporting comforts: Estasi soft popular among side sleepers or those who prefer a soft, cozy bed. Estasi medium for those who want the cozy comfort with a more supportive foam structure. Estasi firm for those who need a firm sleeping comfort.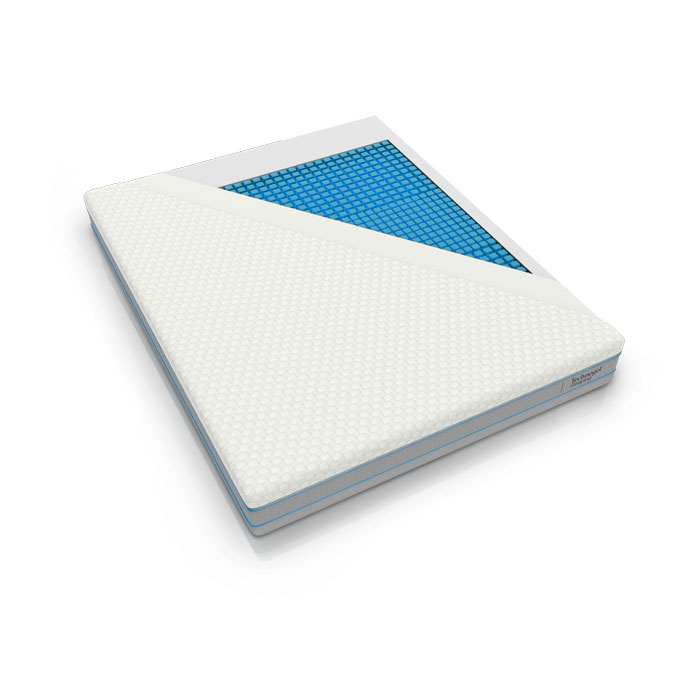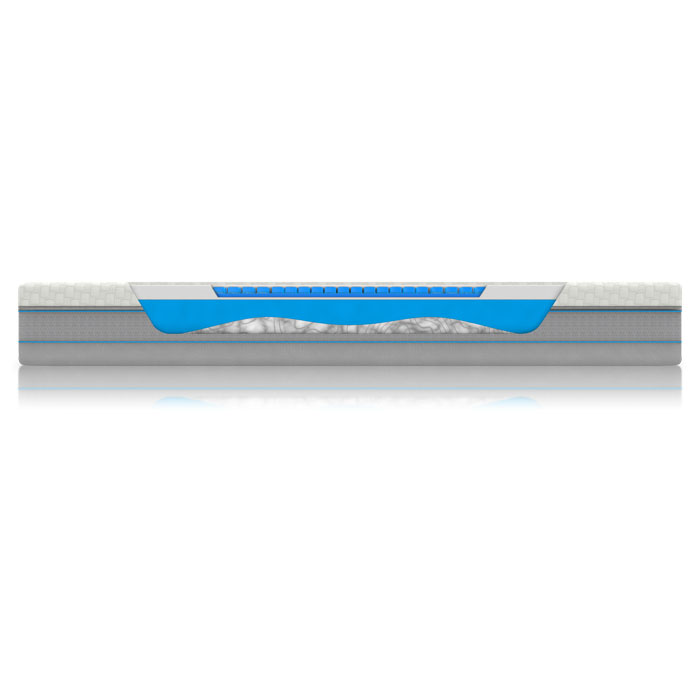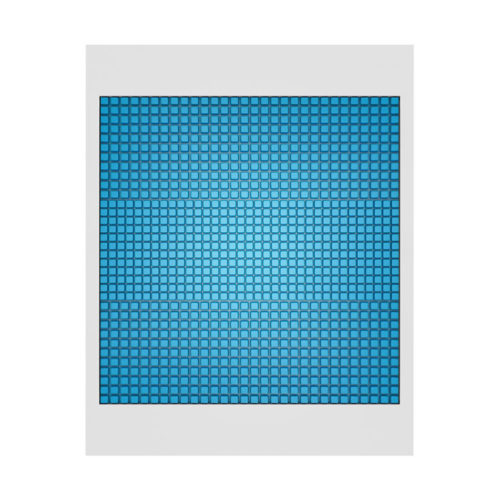 Estasi is the first and only mattress with up to 35 kg of body conforming (non-toxic and odorless) gel. The thick Technogel layer helps you stay comfortable and cool! A unique 5-zone design offers extra cushioning for shoulders and hips and targeted low back support. This personalized relief makes the Estasi especially popular among side sleepers or those who prefer a softer, cozy bed. Instead of struggling to find a comfortable position or waking hot and sweaty, you fall asleep and enjoy the benefits of uninterrupted rest in the most rejuvenating stages of sleep.
A refreshing sleep can be yours night after night with Estasi, the ultimate gel experience. But, feeling is believing. Find an authorized Technogel® mattress retailer and stop by a store near you to discover something more extraordinary than the rest.
25 cm total thickness
1,7 cm thick Technogel® layer
Ergonomic design
Designer look with thin and thick cover
20 years warranty upon registration: 

5 years full warranty + 5 years 60% + 5 years 40% + 5 years 20%

2 years warranty on mattress cover
| | |
| --- | --- |
| Available sizes | RSP |
| 70 x 190/200/210 | € 1979 |
| 80 x 190/200/210 | € 1979 |
| 90 x 190/200/210 | € 1979 |
| 100 x 190/200/210 | € 2079 |
| 140 x 190/200/210 | € 2745 |
| 160 x 190/200/210 | € 3355 |
| 180 x 190/200/210 | € 3765 |
| 200 x 190/200/210 | € 4070 |
Price +10% for 220 cm mattress length
Also available in other sizes