Travel Pillows
Your favorite pillow on the go – with the TRAVEL collection, bring the perfect pillow for restful nights on any trip. This range includes a selection of ORIGINAL pillows with classic and ergonomic shapes in a compact format equipped with all the benefits of Technogel® sleep technology. So whether you're on a business trip or vacation, after a long stressful day you can just sit back, unwind and sleep through the night on your Technogel® travel pillow. The core of the pillow consists of relieving memory foam topped with cooling Technogel® in a unique tower design, which provides 3D support and creates a completely new level of comfort. Together with the skin-friendly antibacterial cover, this results in pleasantly soft sleeping conditions. From car to plane to train to a quick power nap, the Technogel® TRAVEL collection lets you take the comfort you're used to at home with you when you travel.
Deluxe travel pillow
Compact travel size
All the benefits of Technogel® in a comfortable gel memory foam pillow. With its reduced size, you can easily take it anywhere.
---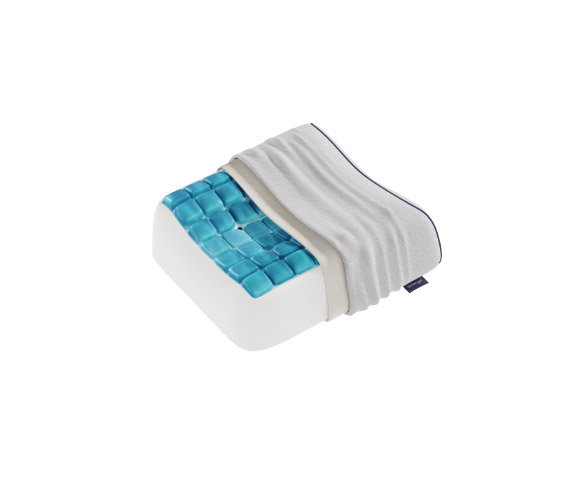 Anatomic travel pillow
Compact ergonomic support
The compact design of the Anatomic travel pillow combines the flexibility of 2 different heights with an ergonomically curved surface.
---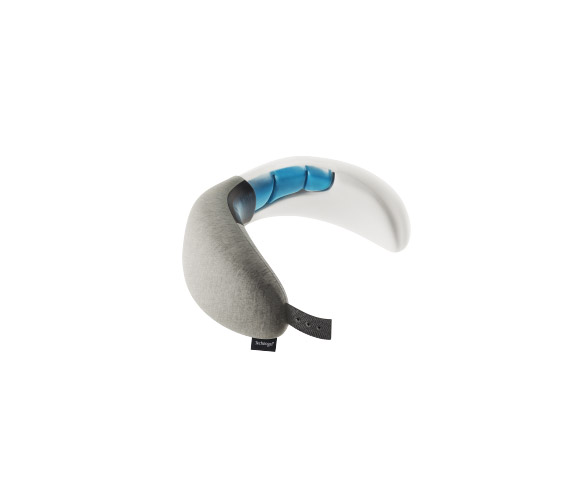 2-in-1 travel pillow
Neck support and lumbar cushion in 1
The 2-in-1 travel pillow is the ideal travel companion: as a travel collar and, combined with the strap, as a lumbar support. Whether you want to sleep or work the 2-in-1 travel pillow ensures comfort.
---